Change your bank, change the world
Change your bank, change the world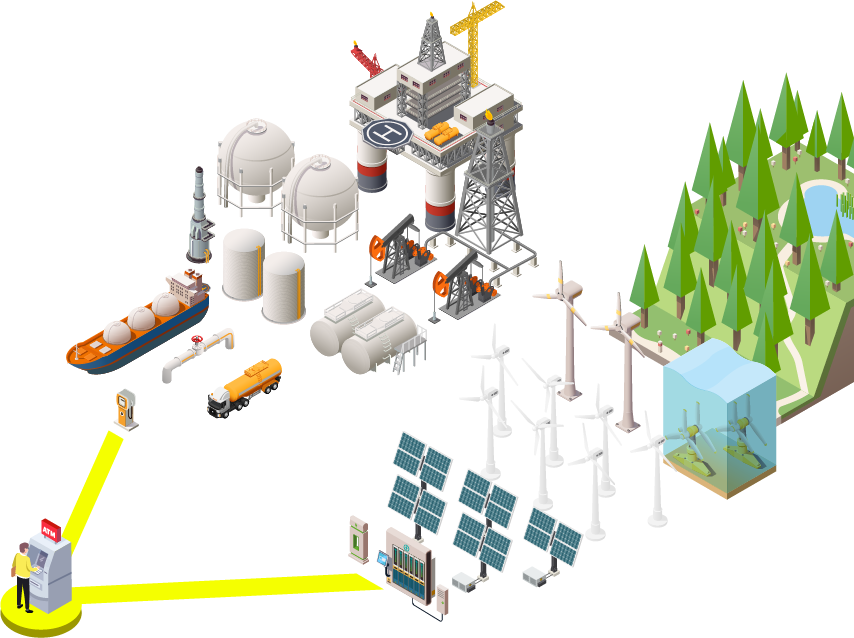 Global divestment
from fossil fuels
The opposite of 'investment', 'divestment' means to withdraw investment, financing, and loans. The fossil fuel divestment for the climate movement began with a few college students in the United States calling on their schools to divest their financial accounts from projects linked to fossil fuels.
The movement quickly spread to other countries, regions, and industries. The divestment movement has spread across continents, to religious organizations, charitable foundations, and government bodies, and even to the financial industry itself.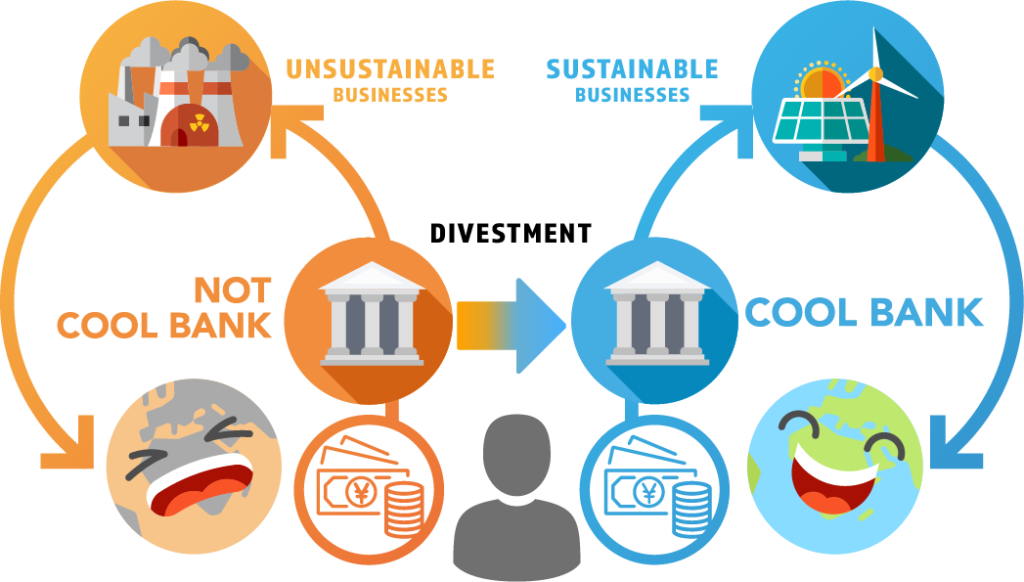 Are banks funding climate
change with our money?
Do you know how banks are using the money that we deposit? Banks and other financial institutions use the money that we deposit to invest in a variety of businesses and projects. Many banks are financially linked to the fossil fuel industry, so there's a chance that your money is being used to support the fossil fuel industries driving climate change.
A sustainable flow of money
It is important for financial institutions to support sustainable businesses involved in decarbonization and renewable energy, rather than businesses that accelerate climate change. A powerful way to tell financial institutions to do that is to divest from banks that support fossil fuels, nuclear power plants, etc., and switch to 'cool banks' that do not support such industries.
How are our collective voices gathered and spread?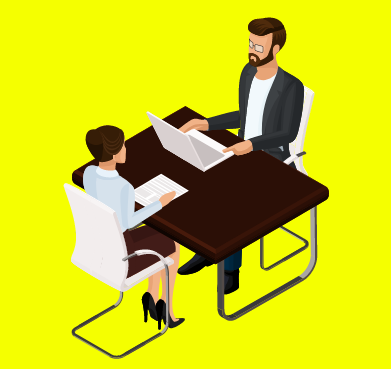 350 Japan has regular dialogues with banks and other financial institutions during which divestment actions are reported. 350 Japan also informs banks about problematic businesses and makes policy comparisons with overseas institutions. Banks are encouraged to strengthen their policies with regard to climate change.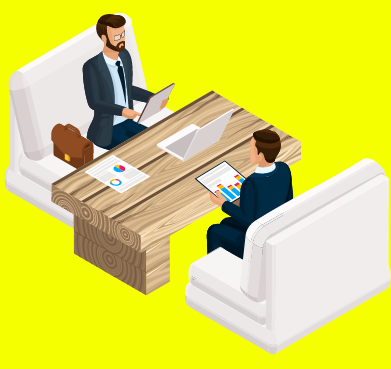 Dialogue with
goverment bodies
In addition to financial institutions, 350 Japan also has dialogues with various government agencies on topics such as how to realize sustainable financial administration.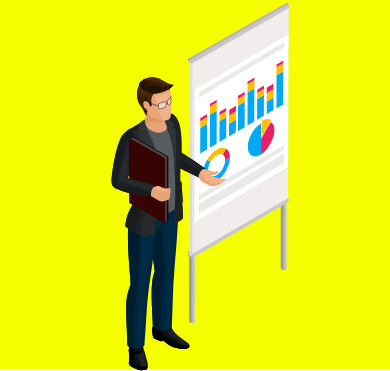 Spreading awareness
through the media
Furthermore, 350 Japan disseminates information to both domestic and foreign news media, increasing the number of people who are aware of, and who participate in, the divestment movement. The greater the number of participants, the more banks are encouraged to update their policies to be more sustainable.

Please sign the petition to have the three megabanks (Mizuho, SMBC, Mitsubishi UFJ) divest from fossil fuels. Click here for the petition!
Step 2: Change bank account
Move your money to a 'cool bank'. If you have difficulty changing your account for some reason, you can still participate by moving a portion of your money to a 'cool bank'. Click here for the cool bank list!
Report your divestment. By reporting, you can make your voice louder and encourage major financial institutions to take environmentally friendly actions. Join many other individuals and organizations who have reported their divestment actions by filling out the reporting form here.
Some people have specific banking needs and have to use the services a specific bank offers. If you cannot move all of your money to a 'cool bank', you can still participate by moving a portion of your money. Moving a portion of your money still sends an important message to the banks.
Yes, it is. You can think of divestment as a process rather than a one-time event. Even if you cannot divest 100% all at once, you can begin divesting and reducing the amount of your money that banks are using for fossil fuel projects. Then when you are able, you can divest more and more.
Yes! By divesting, you are taking part in a global movement to send a strong message to banks about the climate crisis and how important it is to redirect the flow of money away from fossil fuels like coal.
Thousands of institutions worldwide
are divesting from fossil fuels, and of course many more individuals and families are, too.
Yes, the 'cool banks' list includes a variety of institution types including well-known net banks, credit unions, labor banks, and others whose policies have been vetted.